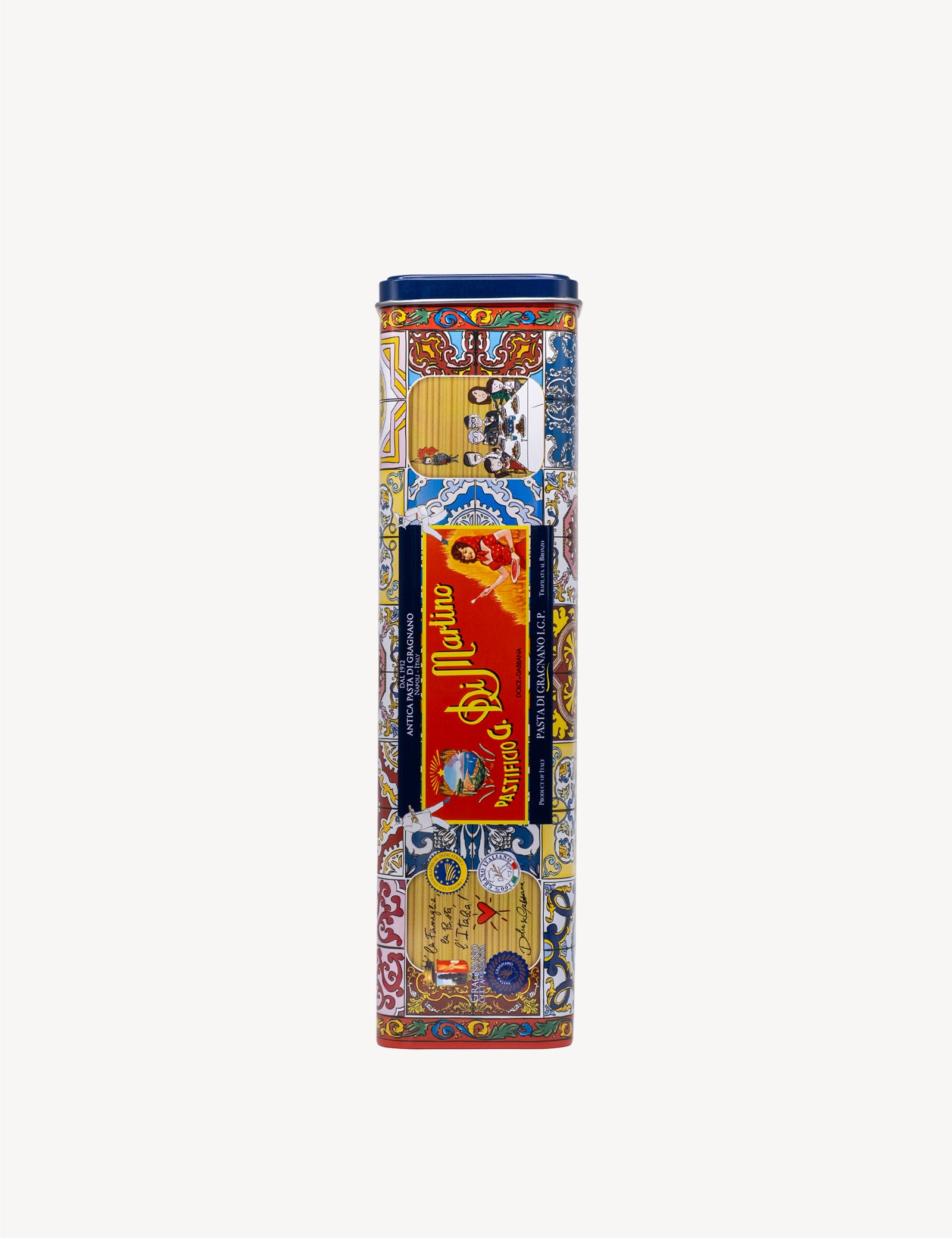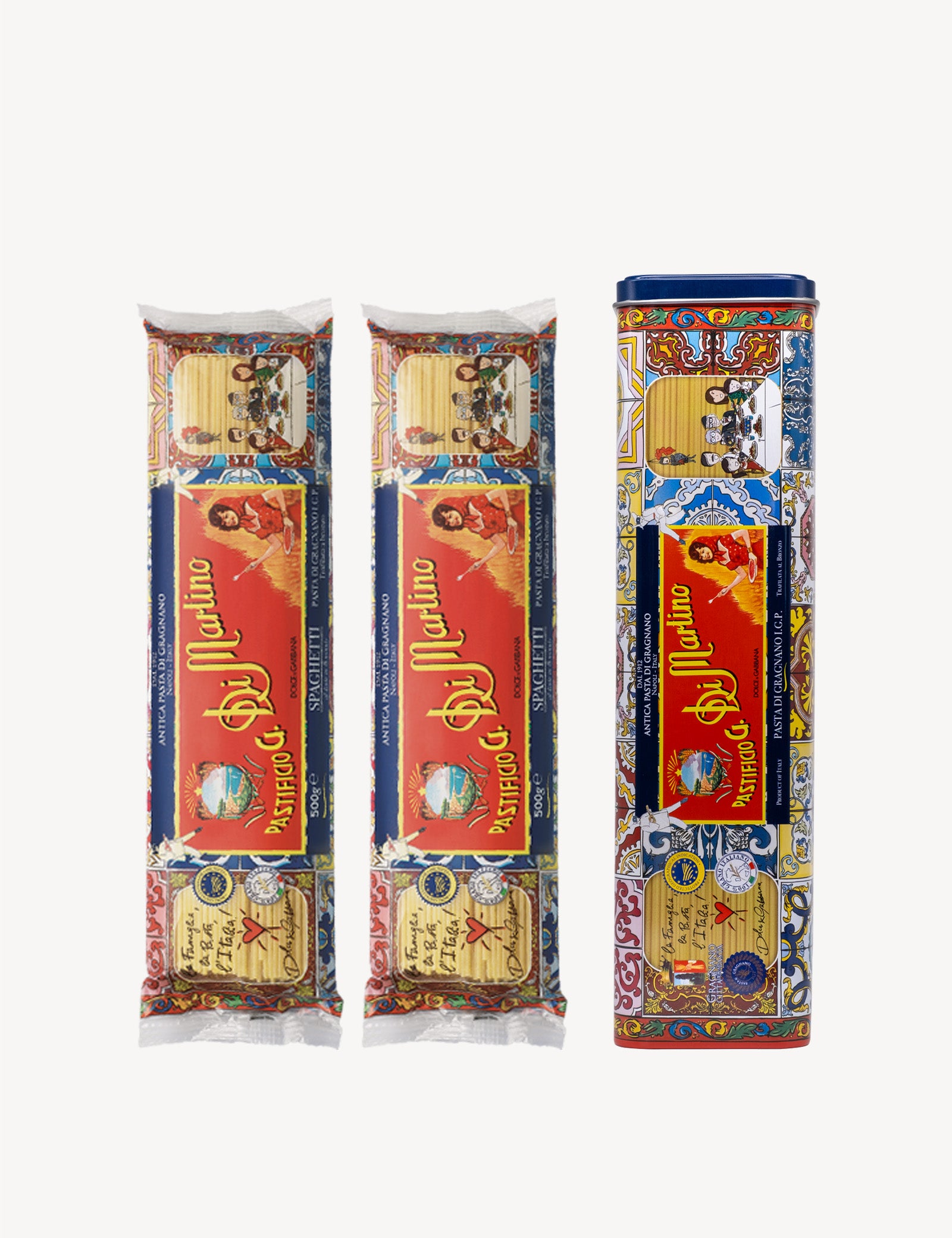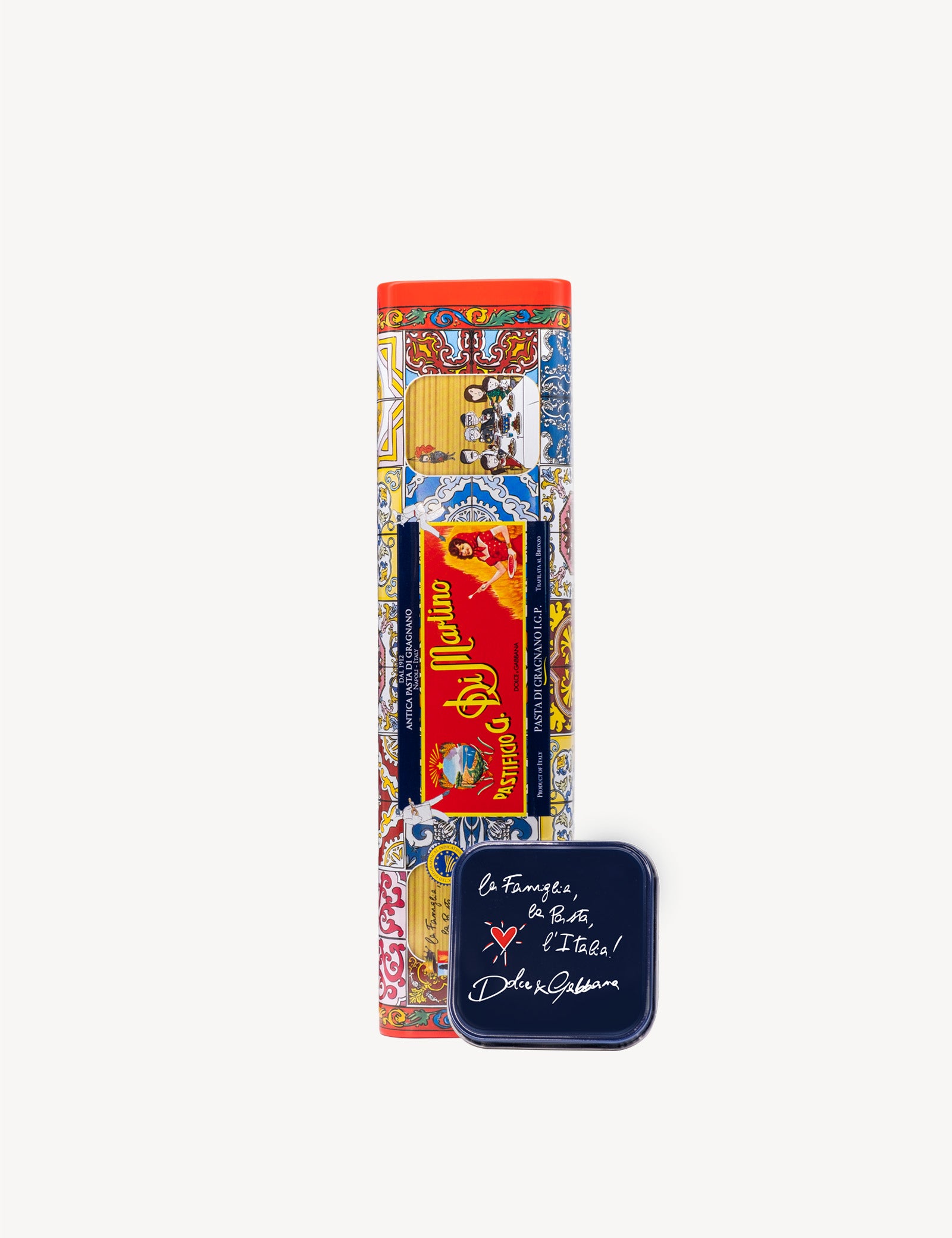 Midnight Pasta Dolce&Gabbana
2 confezioni di pasta di Gragnano IGP
Paga in 3 rate con
Description
Two packs of Di Martino Pasta and a bunch of friends: your midnight pasta with Dolce&Gabbana style.
A gift box that speaks of friendship, of those nights you wish would never end, full of loud laughs and stories to be told.
To stop time together, between a chat and a forkful of Pasta Di Martino.
The tin box contains 2,2 lb of Spaghetti di Gragnano IGP
The tin box is available for purchase and will be able to be shipped beginning in November
Add a greeting card to your order
Midnight Pasta Dolce&Gabbana
Shipments
Where we ship
We deliver our products wherever you want, except for countries not listed on the checkout page. Shipping costs are optimized based on the weight of the package and the geographical area of delivery. Directly from your cart you can carry out a cost simulation before completing the purchase
Based on the area selected for delivery, we will choose the most suitable courier among SDA, GLS, DHL or FEDEX. Once the goods have been entrusted to the courier, the code to track your package to your home will be sent to your email
Delivery time
Order fulfillment times are normally 3-5 working days (Monday to Friday)
The delivery times of the couriers depend on the destination countries:
Italy: 3-5 working days
Europe: 5-7 business days
Other countries: 7-12 business days
Terms of payment
PAYPAL, CREDIT CARD AND BANK TRANSFER
The payment of the price of the Products purchased through the site must be made at the same time as the order with PayPal, if PayPal or Credit Card is chosen as the payment method.
The Consumer expressly accepts that the execution of the contract by the Seller will begin when the price of the Product(s) purchased is credited to the Seller's current account
BILLING
The Seller will send the invoice in paper format in the envelope containing the transport documents accompanying the goods
Gragnano PGI pasta, 100% Italian wheat
Our semolina is born in the fields of Southern Italy, dedicated to the cultivation of durum wheat for over 2000 years. We select the best varieties, characterized by excellent quality and a high percentage of proteins
Give a gift
Compose your personalized box
Choose from our exclusive designs for tin caskets or spare boxes and select your favorite pasta shapes to create your unique composition
Get started now